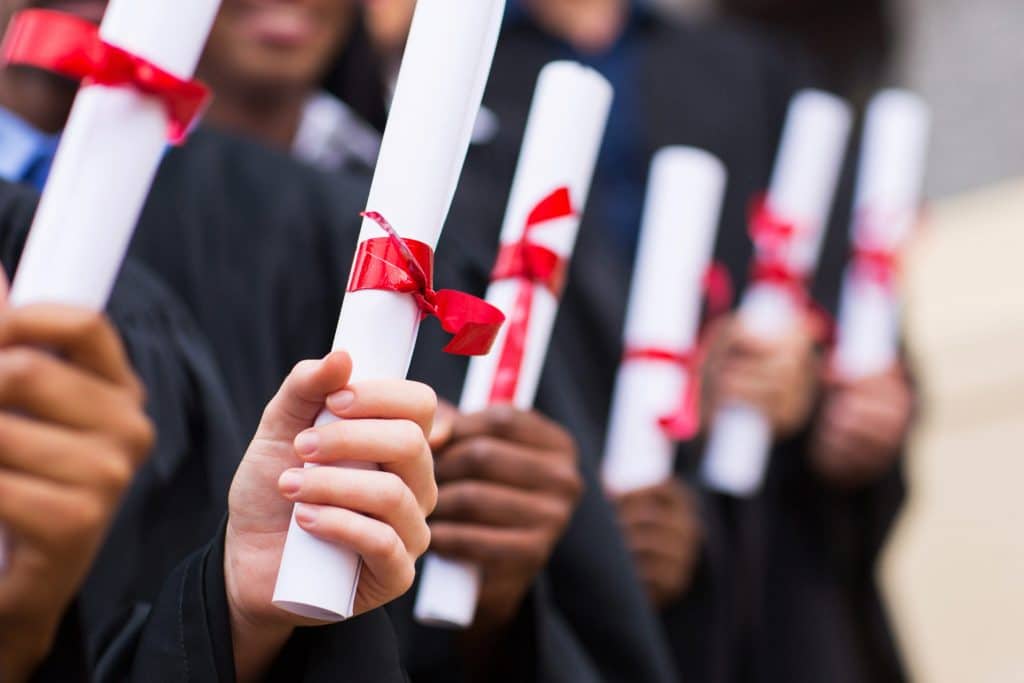 The top consulting firms — McKinsey, BCG, and Bain — each have highly selective recruitment processes. Even receiving an invite to interview is challenging, with less than 10% of applicants being invited to the first round of interviews.
You may find yourself wondering whether you've studied the right subject or went to the right university in order to have a chance of your CV or resume being selected from the pile. However, being selected for an interview isn't just down to what subject or major you choose at university.
In this article, we present four factors related to your studies that can impact your chances of getting a job in a top consulting firm.
Type of degree
Unsurprisingly, the most common source of new recruits is from top MBA programs. A large proportion of each class often goes on to join McKinsey, BCG or Bain. Consulting firms are very active on campuses with high-performing MBA candidates and are there to select the top talent.
Another major source of consultants are undergraduate and Masters students, both of whom enter consulting firms at the same level given they have less than two years of work experience. There is a very large volume of applicants from this source of candidates and typically a relatively small number of available positions, so competition is fierce for first round interview spots.
Finally, advanced degrees such as PhDs, medical doctors and lawyers are also hired by top consulting firms. These profiles make up a smaller percentage of the total, but are still very attractive to top firms.
Each of these three types of degrees has its own recruitment channel, so you can see that top consulting firms hire from almost any degree type.
Degree subject
According to data from LinkedIn, we found that among undergraduate and Masters students hired by McKinsey, BCG and Bain in the USA and UK the most commonly studied degree subject was Economics, which was chosen by about a third of all new consultants.
Other popular subjects were Mathematics, Business, and science-based subjects such as Physics, Engineering, Chemistry and Computer Science.
However, there was also a long tail of subjects that each accounted for a smaller percentage of new hires. These subjects included History, Politics, Philosophy and International Relations.
Looking to secure interviews at top firms?
CaseCoach's Free Resume Course includes all the insider tips, templates, and examples to put together a successful application.
Overall, the data suggests that although it's common for consultants to study economics and business or science-based subjects, there is, in fact, a huge array of subjects studied by consultants.
This is in line with the consulting firm's preference for candidates with traditional degree subjects, but not necessarily having studied anything in particular. History is equally as acceptable as economics, for example. However, Economics students are more likely to be more aware of and interested in consulting, which skews the ultimate outcome.
Overall, the best types of degree subjects are those that challenge you, demonstrate your academic abilities, and provide opportunities to demonstrate skills relevant to consulting, such as analysis, problem-solving and teamwork. If you haven't studied an analytical subject then demonstrating your numerical skills in other ways is important, such as in an internship that required analysis skills or a Treasurer role within a student society.
Institutional standing
In addition to your degree type and subject, the university you studied at and your grades are important too.
Top consulting firms typically think about academic institutions in three categories:
Core universities where firms recruit 5+ new consultants per year
Target universities where firms often recruit 1-5 new consultants per year
Non-target universities where firms rarely recruit from unless the applicant particularly stands out
You can tell whether you studied at a Core or Target university by reviewing the recruitment web pages on McKinsey, BCG and Bain's websites. If your university is listed, you're at a target or core institution.
In addition, top consulting firms aim to recruit the "cream of the crop". Scoring a top grade and finishing in the top 25% of your year group is important, so make sure this is clear on your resume.
The extras
However, a high grade in a good, analytical degree from a top university alone isn't enough to receive an invitation to interview.
You also need to show you have skills and capabilities beyond academic prowess by succeeding in extracurricular activities and internships. Demonstrating evidence of unusual impact, leadership and achievement is important in standing out in the CV screening process.
It's also worth noting that if you are further into your career your academic accomplishments hold less weight and your record of success and impact in your profession takes precedent. Nevertheless, your academic accomplishments are still taken into account.
Make sure your resume is strong enough to be invited to interview by following our steps and examples in our Free Resume Course.