In an interview with BCG, Bain, and occasionally in the final round at McKinsey, you can expect to be asked a simple (but often challenging!) question on summarising your resume, background, or experience so far in a brief introduction.
Although the seemingly innocent question of "Tell me about yourself" or "Walk me through your resume briefly" can feel like a pleasant 'get to know you', it's easy to get tripped up by it and make a number of mistakes right at the beginning of an interview.
We don't want this to happen to you! Below we outline a strategy to make sure you make a great first impression by summarising your resume in an effective way.
Avoid a detailed monologue!
Your interviewer already has your resume in front of them, so they don't need a detailed recount of the document. Instead, they're looking for the highlights and a couple of key points that make you memorable at the end of a long day of interviews.
You shouldn't make the mistake of launching into a detailed monologue about your experience for five minutes. Instead, your aim is to set the stage for a good conversation by providing a high-level view of who you are and what your personal motivation is for joining a top consulting firm.
In practice, this means your introduction is quite short (30-60 seconds), but it will cover a lot of ground by offering a high level of abstraction without going into many details.
Looking for the best preparation to ace your case interviews?
CaseCoach's Interview Prep Course includes all the video lectures, sample interviews, case material, and practice tools you need.
Follow a simple framework to hit all the main points
With the above in mind, we recommend you follow a simple framework to make your introduction and explanation of your resume foolproof.
First, give the big picture by stating your current occupation and a brief summary of your journey so far. If you are an experienced professional, mention the number of years you've been working and your current position and employer. You can also mention your academic background briefly.
Second, introduce your narrative. Try and articulate what has driven your academic, extracurricular and professional journey in more conceptual terms. Think about the key motivation that has driven you. This is important as it will come up again when discussing your interest in consulting and why it's the right next step for you.
Last, offer to go into more detail. Sometimes, though, you won't need to do this since your interviewer will jump in and immediately ask about a particular experience. Either way, the outcome is the same. You'll end up going into detail on particular experiences from here.
Prepare but don't memorize your answer
A good introduction will go a long way towards building rapport with your interviewer. Your goal here is for the interviewer to feel like they've actually got to know you as an individual.
Prepare bullet points so you have a clear picture of what you want to convey, but don't rehearse more than a couple of times. Over-rehearsing, or memorizing, risks you mind-blanking and sometimes it makes candidates come across as overly mechanical or formal.
Instead, your aim is to come across as a likeable person that the interviewer would enjoy working with, so it's important to spend time thinking through what you'd like to say.
Watch the first two minutes of the video below to see an example of a candidate talking through his resume in an interview with a former McKinsey consultant.
▶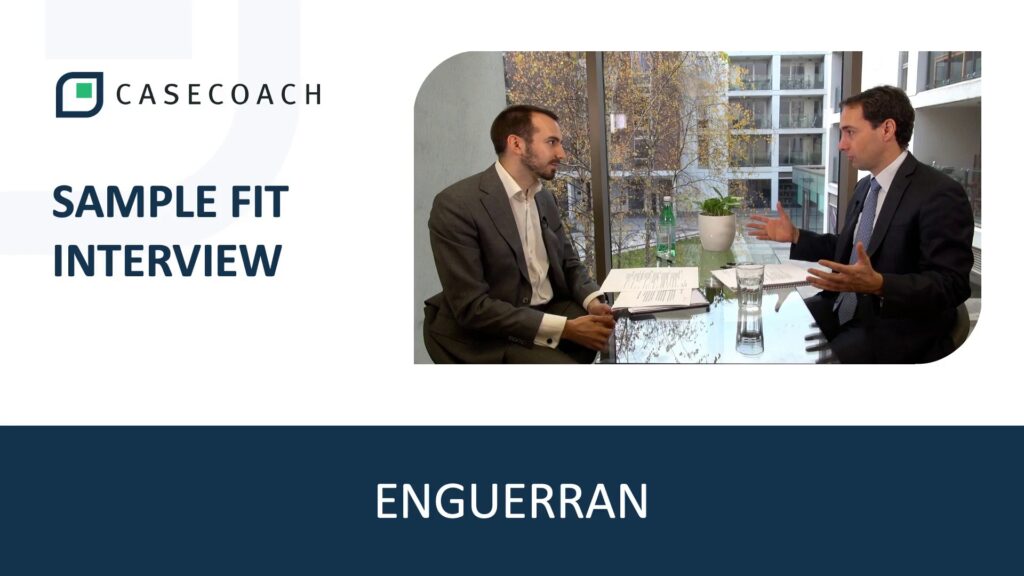 Subscribe to our newsletter to receive free interview prep material including tips on how to present your achievements in a consulting interview.