Case interviews have been a long-standing feature of the interview process of many financial institutions.
This article was written by Wasim Tahir, a former Oliver Wyman and Boston Consulting Group consultant who has worked in several financial institutions including Credit Suisse, Lloyds Banking Group, and CDC Group (impact investing). Wasim has coached many candidates for case interviews with firms including American Express, Capital One and Credit Suisse.
Although case interview interviews at financial institutions test the same dimensions as those in management consulting firms, the content of the cases is very different.
What is unique about case interviews at financial services institutions?
The major difference lies in the fact that financial services interviews also require a solid understanding of the industry. One interviewer might ask you to size the market for retail mortgages in a country, while another will give you a full profitability case on a payments company. In addition, they often test candidates on technical knowledge, such as regulations, relevant technology trends, key financial metrics and more.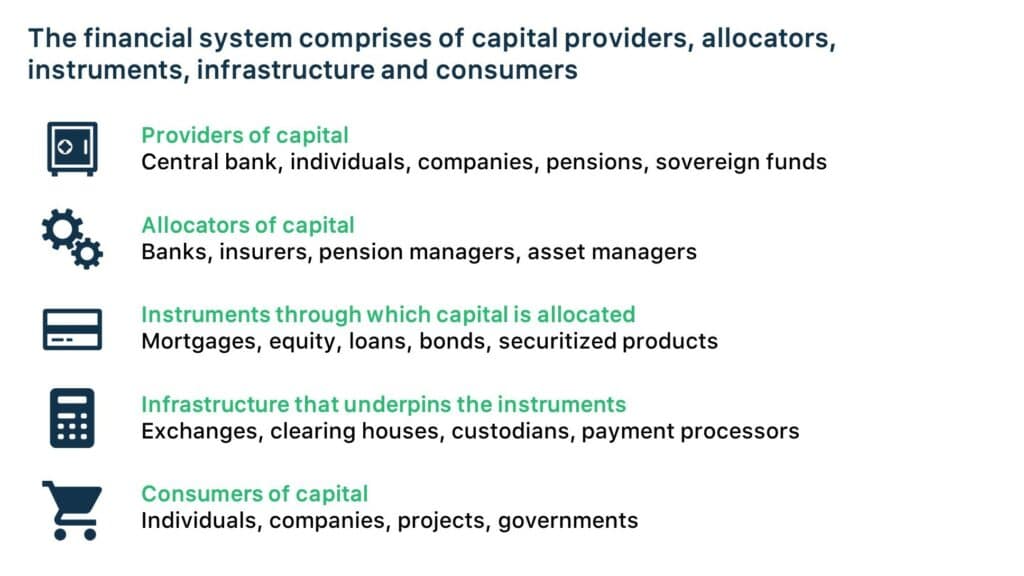 Looking for the best preparation to ace your case interviews?
CaseCoach's Interview Prep Course includes all the video lectures, sample interviews, case material, and practice tools you need.
To be best positioned, candidates should form a helicopter view of how the financial system works, understand the various business models in the industry, possess knowledge of major trends and drivers, and develop a solid grasp of the financial statements of a financial institution (which differ from other industries).
How should you prepare?
As a baseline all candidates should be able to execute case interviews as per the Interview Prep Course curriculum. On top of this there are additional areas of preparation a candidate should employ for financial services industry roles:
Learn about the role that different types of financial institutions and instruments play in fulfilling the key objective of the financial system, which is to intermediate capital.
Understand the operating model of the type of financial institution you are interviewing for. For example, the operating model of a lender (which will be different to a transaction bank or an investment bank) can be broken down into three key areas – underwriting, distribution and collections & recoveries.
Know the financial statements structure and the metrics that financial institutions use to measure their performance. Money is both the raw material into and the product of a financial institution, which leads to a unique way to measure performance. It is important to have a solid grasp of key ratios such as Net Interest Margin, Tier 1 Equity of a financial institution.
Be aware of the major economic, regulatory and technological drivers affecting the industry
Do you have an up-coming interview with a financial institution? Wasim is available for coaching.