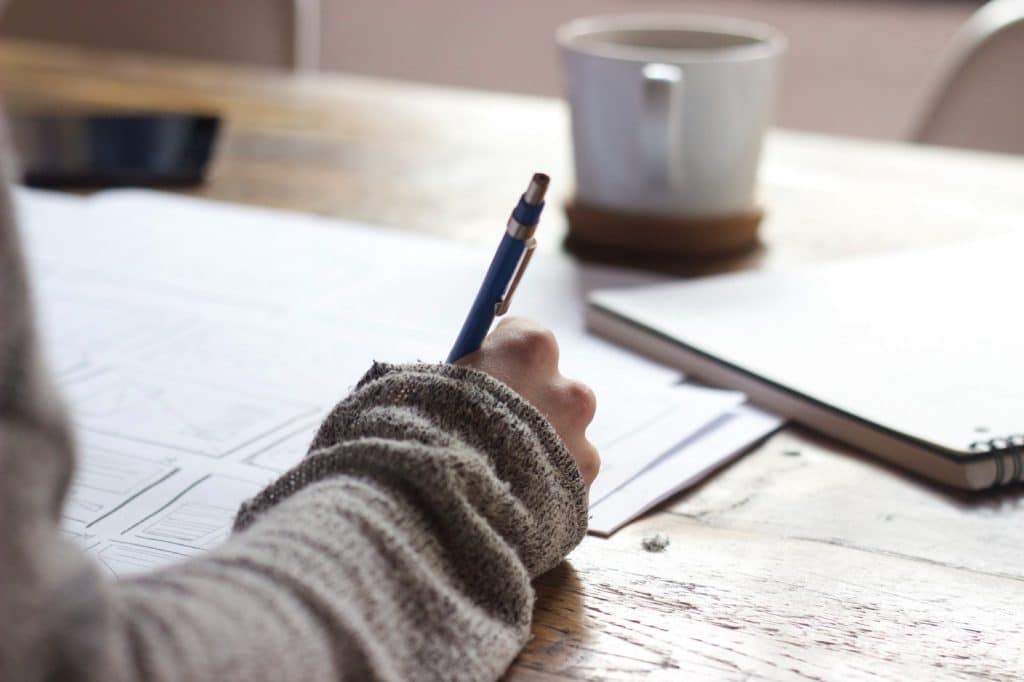 Although most case interviews are live, where you're sitting across from the interviewer as you work through the case, some firms use written case studies in their recruiting process. Their goal in doing so is to simulate actual consulting work even more closely than in a traditional case interview.
The format
Similar to a classic case interview, the candidate is asked to make a recommendation about a specific business problem.
The candidate is given a series of paper documents, sometimes up to 50 pages, which include the client context, interview insights, press articles, market or company data, and so on. Some of the documents are usually not useful for the resolution of the case — so expect some red herrings!
You will have to structure the problem, run some numbers and generate some ideas – just like in a live case interview. Ultimately, your responses will be delivered in the form of a short presentation.
The exact format of the written case varies with firms and offices, but you may have a couple of hours to prepare a written presentation and then time to present and discuss it with the interviewer, who will play the role of the manager or the client. You might be provided with pencils, pens and sometimes a basic calculator. We recommend you bring any additional items you might want, such as highlighters and a ruler.
The evaluation criteria
You will be evaluated on both the content of the presentation and on its form. On the content, the evaluation criteria remain similar as for classical case studies. On the form, the quality of your slides and of your oral presentations will be assessed.
Although you may have longer in a written case than a live case, the test is generally more difficult to pass. Candidates often fail due to seemingly basic reasons, such as not answering the questions directly, having inadequate slide presentations, or errors in the quantitative analysis.
Looking for the best preparation to ace your case interviews?
CaseCoach's Interview Prep Course includes all the video lectures, sample interviews, case material, and practice tools you need.
Tips for doing well
To do well in a written case, we recommend focusing on getting the following right
1. Organize your time
Start writing the first slides during the first half of the allocated time.
Begin by reading the questions you need to answer, then quickly browse the documents provided and read the ones that contain the information you need to answer the questions.
Mark the pages that will be useful for each question, then put the other documents aside. This will save you time because, as we mentioned, there will certainly be more information than necessary.
We recommend starting with the quantitative question because it often structures the final answer. The more creative questions should be faster to solve and can be answered last.
2. Start with the answer
A common mistake in a written case is focusing too much on the analyses where one ends up omitting the overarching client questions. To avoid this, start your presentation with an executive summary by repeating the client questions, giving a direct answer, and listing the key supporting points. From there, add a slide for each key analysis and wrap up with a conclusion slide with next steps.
3. Design professional slides
Slides must have straight lines, aligned objects, neat handwriting, etc. They should contain only essential information. Remember this is a presentation, not prose.
Each slide must have a short title, carrying a message summarizing the slide. The titles of each slide put end-to-end must tell the story you want to communicate.
4. Substantiate qualitative conclusions
Use numerical data as much as possible and do not make any statements without being supported by well-defined facts or assumptions — which you can footnote.
Overall, a written case will involve the same problem-solving dimensions as a case interview. You'll be asked to structure the problem, run some numbers, analyse data, generate ideas, and synthesize your findings. Therefore, to succeed in this kind of assessment you still need to know how to be successful in a standard case interview.
Subscribe to our newsletter to receive free interview prep material and tips in your inbox.