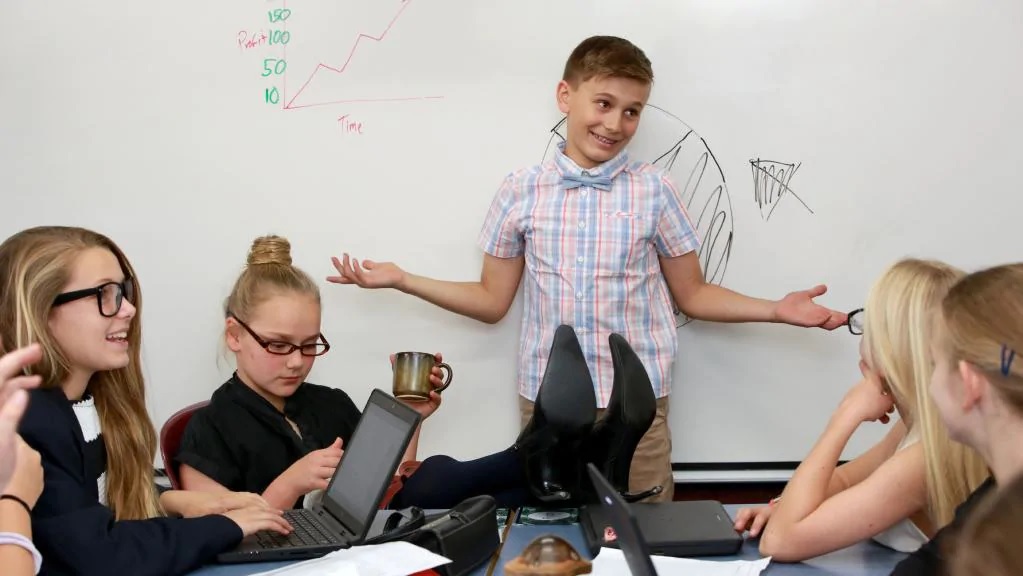 If you're comparing consulting with other career options or if you just landed yourself an offer with McKinsey, BCG, Bain or another top firm and are now wondering what being an entry-level consultant is really like then you're in the right place. In this article, we share what life is like for the newbies on the team.
You'll receive an unusual amount of responsibility and "ownership"
Being an entry-level consultant is unlike most other entry-level jobs. You often hold a much larger amount of responsibility than your peers because you own pieces of the project and make a significant contribution to the team. You're not treated like a "second-class citizen" who's expected to bring coffee and do the printing (although you'll sometimes do that, too!). As an entry-level consultant, your opinion matters and you're expected to contribute to problem-solving sessions and to dissent if you see a different way of looking at the problem.
Part of having an unusual amount of responsibility for a junior role is the importance of the analysis you might be doing. For example, you could easily be crunching the numbers on a multi-billion dollar initiative. First-year consultants often have their Case or Engagement Manager looking over their shoulder during analyses, but second-year consultants will be trusted with far more independence. You also tend to have a large amount of exposure to the client, including being in meetings with senior stakeholders at the top of companies and Government.
Overall, from day one you can expect to be thrown in the deep end and be trusted with a lot of responsibility.
Your workload may stretch you
Consultants are hired to solve the most difficult problems. These are ones that clients sometimes can't solve themselves, or sometimes they simply just don't have the time and capacity. This means the workload can be challenging because there's always a lot to do in order to solve the problem and make a recommendation to the client.
Unsurprisingly, this results in consultants working much longer hours and at a much higher intensity than any other typical entry-level job. You tend to share the workload across the team, which means you're not lumped with everything, but when everyone is underwater, you're expected to dive in with them and help out.
Looking for the best preparation to ace your case interviews?
CaseCoach's Interview Prep Course includes all the video lectures, sample interviews, case material, and practice tools you need.
You'll learn a tonne
They say that one year in consulting is equivalent to 2-3 years in the industry. The term "drinking from fire hose" doesn't do it justice. Expectations, the volume of what you will learn, and the quantity of what you need to produce are all very high.
As an entry-level consultant, you work across a variety of industries and topics. You'll get a deep insight into a plethora of companies and senior executive-level problems very quickly. You will also be working with smart people from a variety of backgrounds and the consistent feedback culture means you'll always know what you need to do to improve your work. On top of that, the formal training is comprehensive and you'll most likely find yourself in training seminars every few months in your first year.
You work hard, but you definitely play hard too
Top consulting firms know their employees work hard and reward that hard work with a lot of additional perks, which many other industries stopped offering a while back. Entry-level consultants (and sometimes their plus-ones!) are always included on these additional perks. You also get to enjoy the same expense policy as Partners!
Because the hours can be long, consultants often find themselves spending most of their day with their colleagues, including meals and travelling to client sites. There is a generous budget for team dinners during client projects and a team event budget to celebrate the culmination of a project. Team members create close bonds which means you can expect to make lifelong friends through the ups and downs of consulting life.
There is also a very generous policy on hotel rooms, so you can book your favourite brand or boutique hotel within a reasonable price limit. In addition, each office will likely run an all-expenses-paid retreat every year.
Being an entry-level consultant is an incredibly unique experience, full of highs and lows. It's a fantastic way to start or upgrade your career path and you are guaranteed to create a lot of fond (and sometimes vaguely frightening!) memories from the experience.