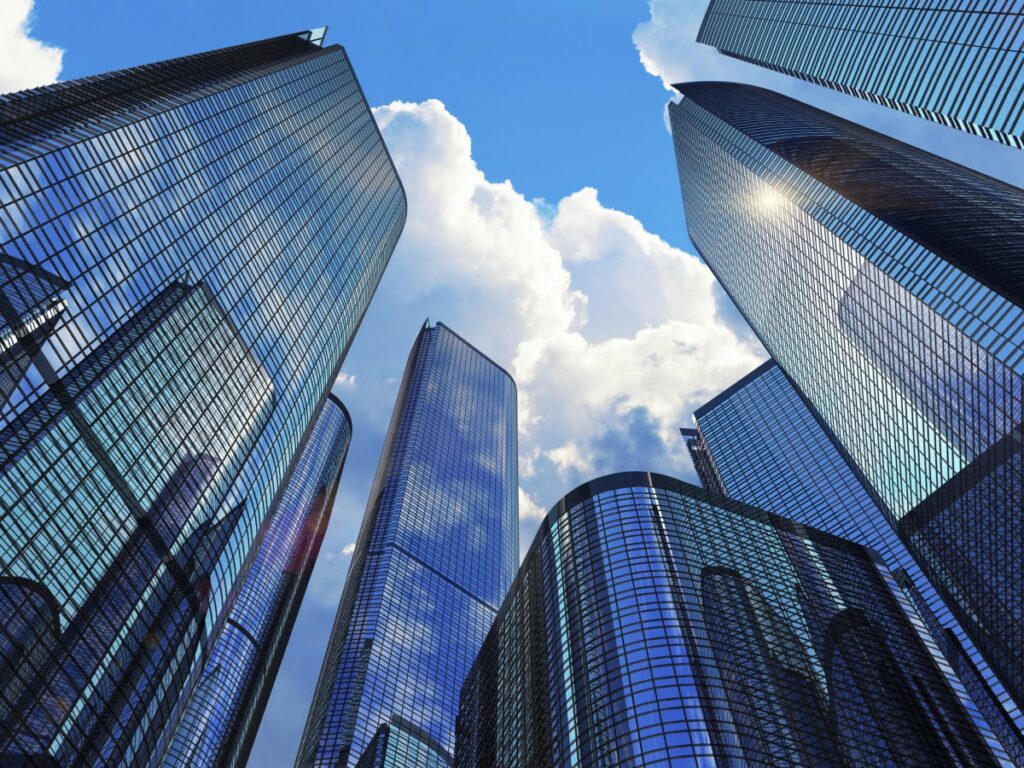 If you're considering a career in strategy consulting, then it's worth understanding the lay of the land in the industry and how each strategy consultancy differs.
To help you in your research, we've rounded up the top 10 consulting firms, in no particular order (as selected by former McKinsey consultants). In this article, we share each firm's characteristics and how they differ.
McKinsey & Company
As the original strategy firm led by Marvin Bower, McKinsey is often considered the industry leader and has maintained this reputation for multiple decades.
McKinsey is unparalleled in its reach and prestige, and is the largest of the strategy firms (27,000 employees as of 2018).
Originally founded in Chicago, McKinsey now has a very global feel, with 127 offices across the world. McKinsey's size enables the firm to offer its clients deep expertise in virtually all industries and functions. It is the go-to adviser for senior leaders at most of the top global organizations, across a range of critical questions, from strategy to operations through digital.
Recent scandals have tainted McKinsey's reputation. Former MD Rajat Gupta served two years in jail for his role is the Galleon insider trading scandal. The firm has also been involved in controversial work that supported corrupt or authoritarian regimes in Ukraine, China, Saudi Arabia and South Africa. Still, McKinsey's brand continues to hold a lot of weight both inside and outside the consulting industry.
The firm is known as a CEO factory and has many notable alumni such as Google's Sundar Pichai, Facebook's Sheryl Sandberg, and Morgan Stanley's James P. Gorman.
Boston Consulting Group (BCG)
BCG, while smaller—with 14,000 employees as of 2018—is a clear challenger firm to McKinsey and is growing a little faster. Similar to McKinsey, BCG covers most industries and geographies across the world with 90 offices in 50 countries.
BCG had its own controversy, with CEO Rich Lesser serving on Donald Trump's Strategic and Policy Forum.
BCG is known for creating and popularizing the 'growth-share matrix', which is a framework that helps large corporations decide how to allocate cash among their business units for greatest growth.
Bain & Company
Bain was founded by former BCG Partner Bill Bain, who started the firm with seven of BCG's former clients. Similar to McKinsey and BCG, Bain covers an array of industries. However, with only 8,000 employees, it's smaller in size and is often considered the 'little brother' of the other two firms, but it's still of a similar pedigree.
The firm is well known for its strengths in serving Financial Services and Private Equity clients, and even has a spin-off firm in the space named Bain Capital.
The firm also has a lot of credibility within consumer goods. They invented the widely used Net Promoter Score (NPS) which measures the popularity and success of a brand by the degree to which a customer would recommend it to a friend or family member.
AT Kearney
AT Kearney was a historic leader within the management consulting industry and was originally part of McKinsey.
When James McKinsey's two Partners split the firm in 1939, Marvin Bower took over the New York office and retained the name McKinsey & Co, while Andrew Thomas Kearney continued to run the firm out of Chicago as A.T. Kearney and Company.
The consultancy was sold to the technology consulting firm, EDS in 1995, but then became independent again in 2005 and has been recovering since.
A.T. Kearney is relatively small with around 3,500 employees working across multiple industries, of which 20% are based in the USA. The firm has a particular strength in operations work.
Oliver Wyman
Oliver Wyman has around 5,000 employees worldwide (around 20% of their consultants are working in the USA). They are best known for client work within Banking and Financial Services, where their depth of expertise is only rivalled by McKinsey; it's said they serve more than 80% of the world's largest 100 financial institutions.
The Oliver Wyman Group also includes NERA Economic Consulting and the brand and identity consultancy Lippincott.
Roland Berger
Roland Berger is German by origin and prides itself on being the only leading global consultancy firm with non-Anglo-Saxon roots. It has around 3,400 (including 2,400 consultants) employees worldwide, of which 500 consultants are based in Germany.
Maybe unsurprisingly given its heritage, Roland Berger has a strength in serving clients in industrials and heavy industries.
In 2010, the firm was to merge with Deloitte's consulting arm, but Deloitte withdrew to invest more of their own resources instead. In 2013, Ernst & Young reportedly made an offer to buy the firm but it was rejected by Roland Berger's partners.
Looking to secure interviews at top firms?
CaseCoach's Free Resume Course includes all the insider tips, templates, and examples to put together a successful application.
LEK Consulting
With only 1,200 employees worldwide (around 380 of their consultants are working in the USA), L.E.K. Consulting is much smaller, but still covers a number of industries and is well regarded within Life Sciences and due diligence work within Private Equity.
The firm also has notable former employees, including Boris Johnson, Britain's Foreign Secretary and former Mayor of London; Kevin A. Mayer, the Executive Vice President of Walt Disney Company; and Christian Purslow, Managing Director of Liverpool Football Club.
Monitor Deloitte
Deloitte, a Big-4 accounting firm providing services in audit, tax, risk and financial advising, acquired the bankrupt Monitor Group in 2013, a strategy consulting firm founded by Harvard Business School professor Michael Porter.
Monitor is the strategy consulting arm of Deloitte that is best known for serving clients within the healthcare and consumer goods space, with a particular focus on the intersection between these two industries, along with the technological innovation within this space.
Strategy&
Booz & Company have a proud and similar heritage to McKinsey and their culture suggests they have held on to this since. Booz had a strong presence in the Middle East and was very well respected and recognised in this region. Their relevance in the Middle East is likely to have persisted despite being bought by PwC.
EY
EY is traditionally a Big-4 accounting firm, similar to KPMG, Deloitte and PwC.
However, it's worth noting there are over 60 former McKinsey, BCG or Bain consultants who are Partners at EY in a variety of practice areas—more than any other consulting firm. This illustrates EY's shift in business focus towards strategy consulting and entering into competition with what has been a space traditionally held by the top-3 consulting firms, McKinsey, BCG and Bain.
Are you considering a career in strategy consulting? Make sure your resume is strong enough to land you an invite to interview by using the resources inside our free Resume Courses.