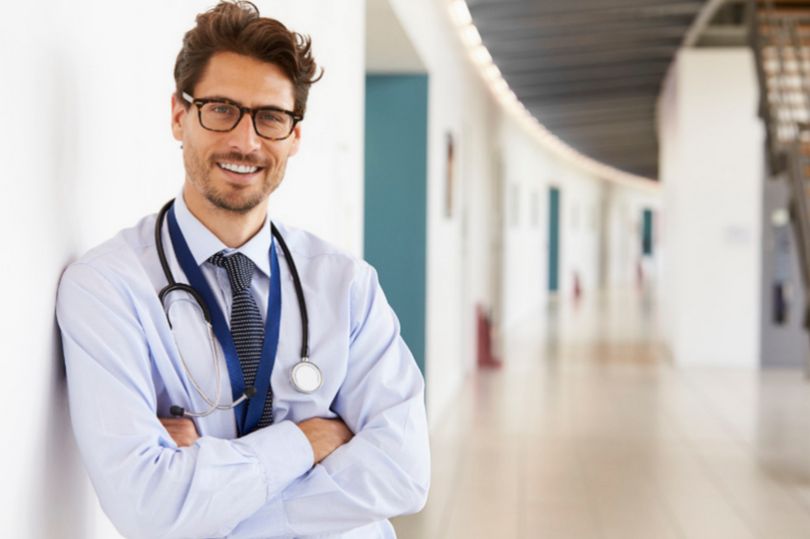 Consulting is a great career choice for Advanced Degree Candidates (ADCs) who would like to either (1) apply their deep expertise to Fortune 500 business problems, or (2) pivot their career towards business.
Eligible candidates have completed a Medical Degree, Law Degree, or PhD before joining a consulting firm, and in the US they typically enter the firm at the same level as MBA candidates. There is some regional variability in the level at which an ADC joins a firm; some offices will have ADCs join as a third-year consultant, right below the MBAs.
A move to consulting is a life-changing opportunity. Therefore, the competition for limited positions is accordingly intense; <1% of applicants receive an offer.
So, how can you give yourself the best chance of landing a rare offer from McKinsey, BCG or Bain? Here are three elements you need in your arsenal to be able to stand out.
Study at a target university and distinguish yourself as top in your class
The top strategy consulting firms are always on the lookout for fresh perspectives to help solve their client's most complex and challenging problems. This means the Top 3 firms are not only looking to hire professionals experienced in business, but also they're looking to hire highly-educated candidates in other fields, whether that's a medical doctor, a lawyer, or a doctorate in biochemistry or anthropology! With ever more specialized expertise required, Advanced Degrees are now in high demand.
Having top grades—no matter where you study—is table stakes in order to land an offer from the Top 3. But the recruiting process may be considerably easier for you, depending on whether you're at a target university or not.
You can confirm whether you're at a target university by checking consulting firms' websites. If your alma mater is listed and the firm hosts on-campus recruiting events, then you're at a target university. If that's not the case, the odds are against you, but it's not impossible.
Being at a top university isn't enough, however. As an Advanced Degree holder, you have to distinguish yourself as a top candidate by showcasing high-impact research papers, and/or selective scholarships or fellowships. A speedy time-to-degree can also demonstrate your potential.
Looking to secure interviews at top firms?
CaseCoach's Free Resume Course includes all the insider tips, templates, and examples to put together a successful application.
Showcase your versatility with other selective internships and outstanding extracurricular experiences
Now that you have demonstrated your intellectual chops, you must now also show that you are a well-rounded individual, with interests and capabilities outside your area of deep expertise.
Top consulting firms are only interested in hiring the 'check-plusses' of their fields, those who not only have been successful in their chosen area, but also have a high potential in other areas.
To demonstrate a track record of achievement in multiple dimensions, you must signal leadership skills, personal impact, and a commitment to success.
One way to showcase these abilities is to work for selective companies and/or in sought-after roles during the summer or in your spare time. However, this is not always possible to do in the traditional academic track.
Therefore, another way to indicate these qualities is via involvement in extracurricular activities. And you'd be surprised how much interviewers want to hear about your hobbies as well! So both extracurriculars and hobbies are a good way to demonstrate personal impact, even if your academic path has not allowed for internships or other jobs.
For your resume, whenever you can, summarize your performance during your internships or committed extracurriculars. For instance, state if you were offered a full-time position after your internship, had an unusual scope of responsibilities in your extracurriculars, or made a unique impact through your hobby. Mention your most impressive experiences, describing them in short bullet points. This is more impactful than sharing a long list of activities without any details.
Don't be afraid of removing less relevant work experience from your resume to create more space for details from your more impressive extracurriculars, hobbies, or internships. Remember that your resume is a signalling mechanism to recruiters that you're capable of working with their clients, either because you've already worked for similar companies before, or because you've had high-impact in other, similarly interesting projects.
If you're able to complete these suggestions, you have a good chance of being invited to interview.
You must prepare for the interviews
Interviews at McKinsey, BCG and Bain are among the most competitive in the world. They have two components: the case interview and the fit interview.
The case interview is a condensed simulation of a real client case where your skills as a potential consultant are tested in real time. It is meant to be challenging, and there is a convention for how consulting interviews proceed. What this means is you can't simply rock up to your interview hoping for the best and pass.
Although raw skill and aptitude are important, nobody is born knowing how to crack a consulting case interview. You must put the time and work into developing the skills you will need to demonstrate in consulting interviews.
The fit interview is more similar to a traditional job interview, but often requires significant preparation due to the specific nature of the questions and the characteristics being tested.
Want to know exactly how to prepare for consulting interviews in the most time-efficient way?
Check out our Interview Prep Course where we share the best preparation material accumulated from our experience as McKinsey interviewers and headhunters for the Top 3 global management consultancies.