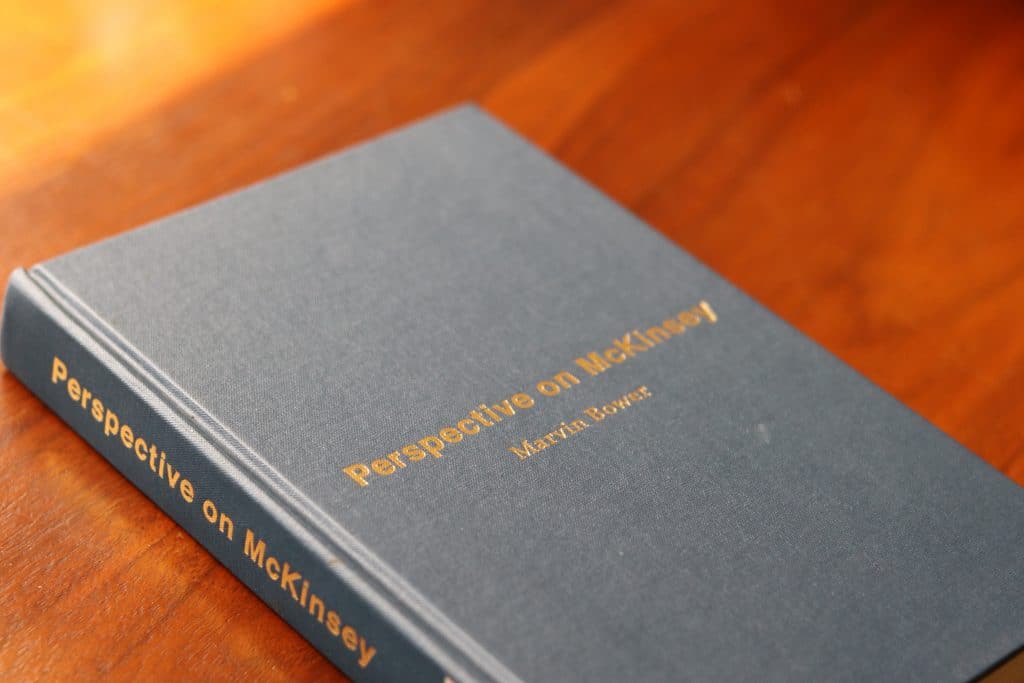 If you're looking for your next thrilling novel then sadly there is no consulting equivalent to Liar Poker for trading or Barbarians at the Gate for investment banking. Consulting books do not make for great thrillers…
However, if you're looking to learn more about consulting, what it involves, or maybe even to prepare for your new role at a top firm, then picking up one of the following books will be helpful in understanding more about the profession and how consultants operate.
The Firm, Duff McDonald (Oneworld Publications, 2015)
The Firm is an occasionally controversial inside look at one of the most secretive companies and top consulting firm, McKinsey & Co. The Firm is how McKinsey consultants refer to the company and the title of this book reflects the inside scoop that the author provides.
The book is based on interviews with both clients and employees of McKinsey. McDonald explores the reason why the world's largest companies are attracted to McKinsey, the mystique surrounding the firm's methods, the envy they create in competitors, and the anger they sometimes incite.
Duff McDonald is a New York-based journalist and a contributing editor at the New York Observer. He has also worked as a writer for top publications including Vanity Fair, Fortune, Business Week, GQ, WIRED and Condé Nast Portfolio, among others. McDonald is also a regular and frequent guest commentator on television and radio. His other books include Last Man Standing: The Ascent of Jamie Dimon at JPMorgan Chase and The Golden Passport: Harvard Business School, the Limits of Capitalism, and the Moral Failure of the MBA Elite.
It has received highly favourable reviews from multiple top publications including The Economist, The Financial Times and the Wall Street Journal, which may also be due to McDonald's links to the publishing industry.
The Pyramid Principle: Logic in Writing and Thinking, Barbara Minto (Financial Times/ Prentice Hall, 3rd Ed., 2009)
The Pyramid Principle teaches you how to communicate like a consultant: clearly and succinctly. Consultants often speak in "top-down language" or, in other words, starting with the outcome or high-level takeaway and then explaining the two to four points for why that's the case.
Minto reveals that our mind actually sorts information into distinctive pyramidal groupings which makes communicating in a 'top-down' way automatically easier for our brains to understand, saving time and effort when communicating. If you want to learn how to speak and communicate like a consultant this is a great book to read.
Looking for the best preparation to ace your case interviews?
CaseCoach's Interview Prep Course includes all the video lectures, sample interviews, case material, and practice tools you need.
Minto argues that applying the Pyramid Principle will allow you to present your thinking so clearly that your ideas land in the reader's mind with minimum effort and maximum effect.
Minto is a former McKinsey consultant and creator of the Pyramid Principle. She holds an MBA from Harvard Business School and has 30+ years of experience in conducting communications courses worldwide at major consulting firms and corporations.
The Pyramid Principle is an international bestseller.
Perspective on McKinsey, Marvin Bower (McKinsey & Co., Unknown)
Perspective on McKinsey is an internal publication written by the firm's seminal Managing Partner, Marvin Bower. The book is typically given to all new joiners at the firm and it details the methods and principles used by McKinsey consultants. It's essentially a McKinsey Bible. It includes the history of the firm, the principles underlying its structure, key processes, and people management.
According to the Harvard Business School, Bower "is considered the father of modern management consulting". This book and the firm's long-standing success is a testament to that.
Due to the limited distribution of this book you can't typically buy it online unless a former McKinsey consultant is selling their gifted copy on Amazon. If you are lucky enough to get your hands on a copy though, you'll gain a fascinating inside look at the best practices taught and used by McKinsey consultants across aspects of consulting such as client engagements, problem-solving philosophy, and hiring and managing consultants.
Interested in a career in consulting? Make sure to subscribe to our newsletter and receive free interview prep material in your inbox.